The Parts and Accessories Your Mazda Needs


Available in Moon Township
Have a kayak or a bike you like to take out on your weekend adventures? Or, maybe you enjoy tinkering with your vehicle on the weekends, and you're looking for the perfect replacement wipers or filters. Either way, when you've invested in a vehicle as world-class and high-quality as a Mazda, you only want the best parts for it. At Moon Township Mazda parts center, that's what we do.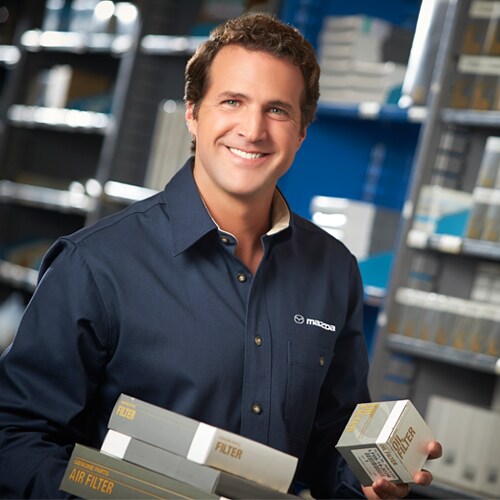 Don't trust your Mazda to just any after-market auto parts shop. Bring it back to the people who know it best. Bring it to the certified Mazda dealer, right here in western Pennsylvania. At Moon Township Mazda, we're the greater Pittsburgh area's best choice for all of your Mazda needs, including genuine manufacturer parts.
So, when you need a new roof rack to bring that kayak out, or you need a hitch-mounted bike rack, or even those replacement wipers and filters, you know you can count on us to get only the perfect parts that were designed with your specific Mazda model in mind.
Best of all, you don't have to be that DIY person who likes to install your own car parts to use our parts-ordering services. You can rely on the parts center to order the best parts, and then count on our professional service center to properly install them.
To get started customizing your Mazda, contact the parts experts at our University Boulevard dealership. You can use our secure, confidential, online contact form and tell us exactly what you need, or you can call us at 412-269-1234.
Let Moon Township Mazda help you the next time your vehicle needs a new part or accessory, and never worry about getting the wrong parts again.